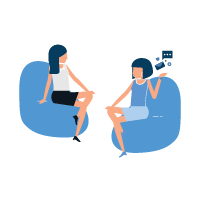 Here's a few things coaching doesn't do. It doesn't fix you. It's not for performance problems. It's not to make weak people strong.
Why?
You're not broken. You're already brilliant.
Coaching is for people that want to be at their best level of performance. A Sunday league football player doesn't have a top sport's coach, neither do people who are at the bottom of the work heap. You come for coaching because you want to improve, of course, and you've already got plenty going for you to begin with. We may start with working on understanding what your career super powers are already…and build from there!
Who comes to me for coaching?
Anyone who takes their career seriously.  There can be any number of reasons…
You want to get ahead and want to do it quickly

You want a sounding board

You want to be taken more seriously or have more impact

You want space to work on yourself

You want to be at your best!
What do we work on?
Coaching is a dynamic and flexible approach that responds to your needs. We start by carrying out a diagnostic session to understand your goals and development needs. We then meet regularly and work together to accelerate your progress. The sessions can be on any topic, but common areas I've helped others with include…
Being more strategic

Developing your leadership approach

Building strong relationships

Managing upwards

Increasing your impact

Building confidence

Managing imposter syndrome

How to influence more effectively

Being seen and heard
This is your bespoke programme so will be tailored to your needs completely.
"I can honestly say that without Sinead as my coach, I don't think I would be as confident in my ability to make the right choices or as content in my work and home life. I am so grateful for everything I have learnt from the experience and I cannot say enough positive things about Sinead. I highly recommend Sinead as your coach."
RACHEL CANDERS-PATTISON
"My regular sessions with Sinead are a treasured time to consider and reflect. It's not always a pleasant time because Sinead's insightful, though gentle, questions cut to the chase and allow the real work of learning to be realised. I recommend Sinead's support for anyone who genuinely wants to challenge themselves to stretch and develop."
ALISON DONNELLY, DIRECTOR OF FSCOM
"Sinead is a very unusual individual – in a good way! She has the uncanny knack of being able to listen, read between the lines, and then deliver a killer, thought provoking question in a velvet glove. She is both people and process oriented. Sinead is a talented, empathic and results-driven coach, business advisor and change agent. Her background in IT and process driven improvements gives her a great insight into the challenges of many industries, which are currently going through radical transformation.
If your business needs a breath of fresh air, a dynamic insight or just better results, I'd thoroughly recommend Sinead. "
FIONA QUIGLEY, AUTHOR AND PhD STUDENT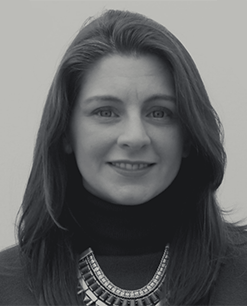 "I came to Sinead during a point of change in my organisation where D&I was increasingly recognised as a challenge.  I am in the minority of female senior technologists, I wanted to make a difference and needed help.
Sinead's support went beyond this, tackling the challenges that come with impacting senior and opinionated leaders.  Sinead's help supported me in evolving my thinking on how I engage and approach challenges.  Sinead is an excellent coach, but also brought her leadership experience to our engagement, with tips and suggestions that make a difference."
AISLINN McBRIDE, DEPUTY CTO KAINOS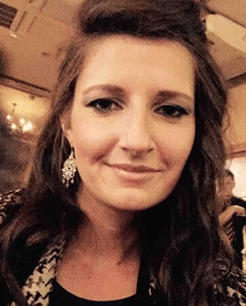 "At first I was unsure as to what to expect from the coaching sessions and what impact it would have on my life. I can honestly say that if I hadn't of had Sinead as my coach, I don't think I would be as confident in my ability to make the right choices or as content in my work and home life.
Each session was invaluable to me, she gave me a different point of view and with her help I was able to recognise where I needed to improve. Before Sinead I used to get very frustrated and lost in my own thoughts, however working with her I am now more self-aware, I understand how I process information and I can control my reactions when things feel out of my control. Sinead has taught me various techniques to allow me to focus on my goals and have the confidence to take each step forward that I need to get there.
Her enthusiasm and positive attitude made every session we spent together so enjoyable and I always looked forward to spending time with her. I always came out more positive and motivated and felt like nothing was impossible! It has been about 3 years since our coaching sessions and I still think to myself what questions would Sinead ask when I am faced with certain situations.
I am so grateful for everything I have learnt from the experience and I cannot say enough positive things about Sinead. If you are looking for professional and/or personal development, I highly recommend Sinead as your coach. "
RACHEL CANDERS-PATTION, BUSINESS SYSTEM MANAGER, TEREX
 

YOU MAY ALSO BE INTERESTED IN