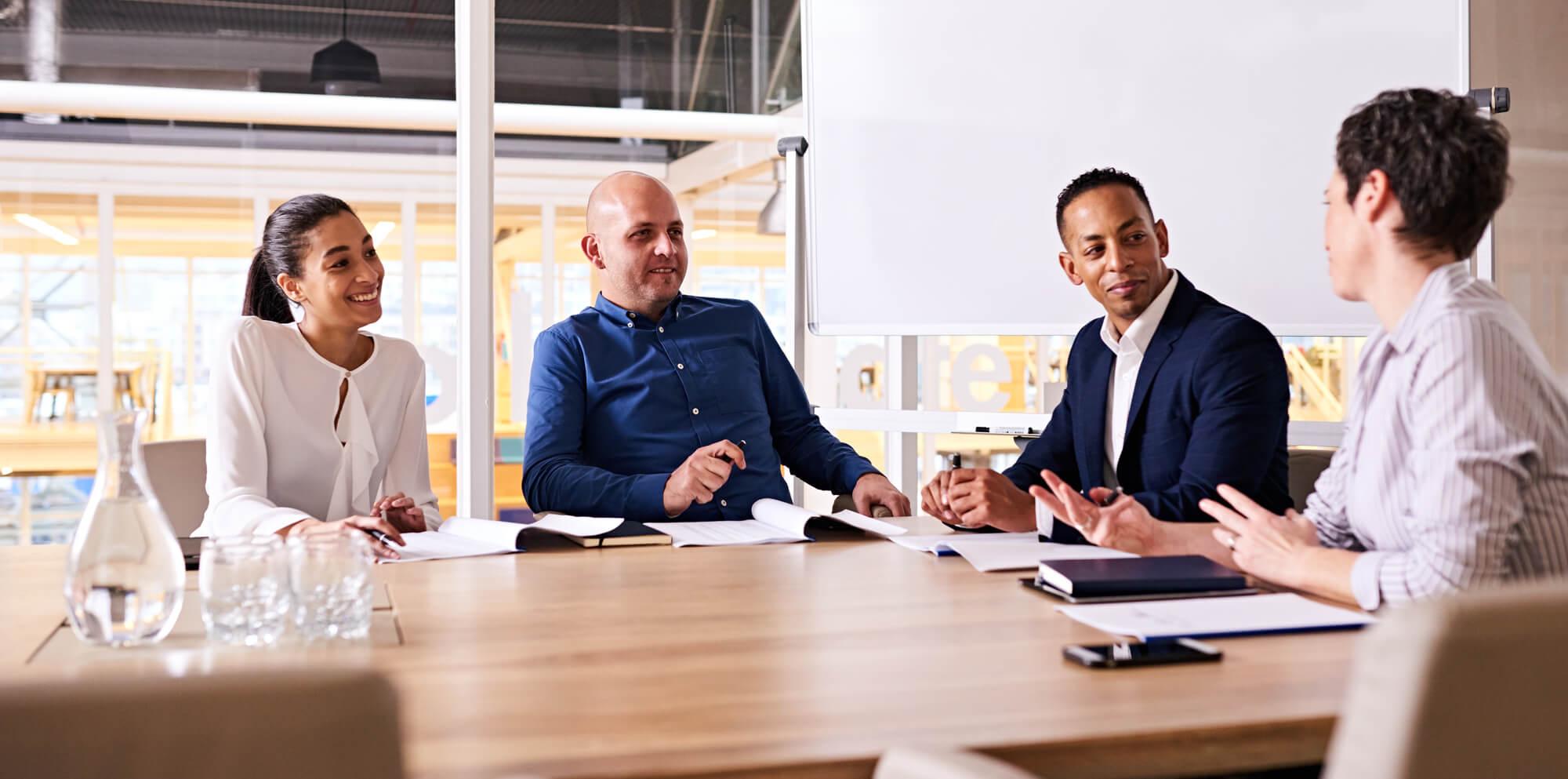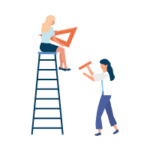 Sinead is globally in demand as a speaker, with a reputation for delivering talks that inspire audiences. She regularly speaks at large conferences, and offers corporate training within organizations and businesses. Frequently described as warm and relatable, she is talented at moving the audience to take real and transformational action. Whether it's learning from her story, to supporting the theme of an event, Sinead has a creative approach to creating impactful and memorable experiences for your audience. Her talks are developed to suit your needs and requirements, please get in touch with us by emailing: sineads@genwomen.global

"I have been fortunate enough to attend a number of Sinead's talks. Sinead is a confidence builder, and a very good one at that! Through her engaging public speaking I've taken steps to try and become the best version of myself. Sinead is personable in her approach, ensuring her audience is both comfortable and engaged."
RIMPLE PALANA

Sinead has been developing and delivering world-class training for close to 20 years. She has delivered global leadership programmes, through to intimate personal transformation workshops. Her style is often described as engaging, inspiring, and fun. Sinead uses a highly interactive style to get the most out of each event, and ensures each group experiences something relevant and relatable, that sparks a desire to make positive change. Trained in NLP, Accelerated learning, and other advanced training methods, Sinead delivers events that have impact and get results. Below you will see a list of some of our most popular workshops which can work stand alone or be pulled together to form larger programmes, We can also develop a bespoke event or course based on your business need. Please contact Sinead by emailing sineads@genwomen.global
The following workshops are designed to develop the skills of your people, and are informed by the challenges and strategies needed to create more diverse, inclusive, and successful workplaces. These sessions deliver real results. If you want real impact then we can develop a programme that will inspire, engage, and transform your workplace.
HOW TO MANAGE AND MINIMISE UNCONSCIOUS BIAS
Why tackling your own bias will help you become the best leader, perform, and team mate. The workshop will explore how we all form biases and help you to:
understand your own and others' bias – everyone has it!
develop strategies to manage your bias and learn the answers to how to call out bias in a productive way
improve your own performance, support your team better, and identify steps to become a more inclusive leader
HOW TO CREATE A MORE INCLUSIVE WORKPLACE FOR ALL
Making [Your Organisation] a Great Place to Work for EVERYONE: How Inclusion leads to happier and more productive workplaces!
Why did NASA abandon its first female spacewalk? How having an inclusive culture can make sure we don't miss opportunities and innovations
strategies to help everyone feel valued and included
building inclusive teams and being an ally
improving your culture for everybody's benefit
This session will focus on strategies to increase your profile and impact.  We will explore some of the beliefs that may be holding you back from being seen and heard. Identify the contexts and approaches that are key to raising your profile.
We will then explore some strategies for increasing confidence and presence.  Using your body language and voice for greater impact. We will also identify how we can be better allies to each other so that we are creating a more inclusive culture where everyone has a fairer chance of being recognised for our strengths and the value we add.
HOW TO BUILD YOUR NETWORK FOR SUCCESS
The quality of your relationships has a direct impact on your potential for success. This workshop is focused on building your support team, a network of allies that will help you achieve your goals. We will focus on your internal and external networking needs. The session will help you identify who you need in your team and how to shift your relationships from transactional to transformational.
You will walk away with a personal strategy on where to focus your attention and efforts to build a network that works for you, balanced with how you can support others more effectively with a giving mentality.
HOW TO DEFINE YOUR PERSONAL BRAND
Your Personal Brand is what others say about you when you've left the room. To be successful it's imperative that you craft your image to project what you want to create the right perception and develop the right career for you.  We will look at all the key elements that make up your brand:
Mindset, Attitude and Behaviour
Image
Voice and ability to express yourself confidently
How to make the best first impression and pointers for networking
You will walk away with an action plan for improving your brand and a tool kit to help you make the impact you need.
HOW TO RISE AND SHINE WITH CONFIDENCE
A Workshop designed around RISE and SHINE, our signature transformational model that provides an entire strategy to:
Understand your confidence challenges
Create a roadmap for self-improvement
Deliver practical tools and techniques that you can apply immediately so that you can increase your self-belief, confidence, and ultimately your impact in key situations (meetings, presentations, interviews, networking etc.).
HOW TO DEVELOP A CAREER VISION AND STRATEGY FOR SUCCESS
Make the most of your career. What happens when you define what you want and develop the strategy to go for it?  Career success!  This workshop focuses on creating a compelling vision for your future, setting clear goals and outcomes, AND developing a strategy for success.  This session will motivate and inspire, leaving you ready for action!
HOW TO STRENGTHEN YOUR MENTAL TOUGHNESS AND WELLBEING
How to understand and change the daily habits that will help you to:
Understand the impact of pressure and stress, and the role of wellbeing
Cultivate individual strategies for resilience to increase 'bounce backability'
Develop success habits that will foster wellbeing and increase mental toughness
We look at the challenges you face and identify the right strategies to help you so that you feel able to deal with the ups and downs of work and life.  The session is practical and packed with simple tips that you can put into practise straight away.
HOW TO MINIMISE YOUR IMPOSTER SYNDROME
What would it be like to shake your imposter syndrome?  That feeling that you're not quite good enough? Or that you're going to get found out!  Join us for a workshop that will transform your thinking.  You will walk away with strategies to…
tap into your inner confidence
identify your career super powers
Master your mindset so you can manage the imposter gremlins
HOW TO DEVELOP YOUR LEADERSHIP COMMUNICATION
Leadership can be one of the trickiest, and yet most rewarding parts of working life. We all have the capacity to lead, and to do it well it's important to understand your style.  Armed with that understanding, your capacity to lead authentically, have presence and impact increases.  We will look at what it means to lead with purpose and meaning, what it takes to manage your energy and resilience, and develop a leadership communication that works.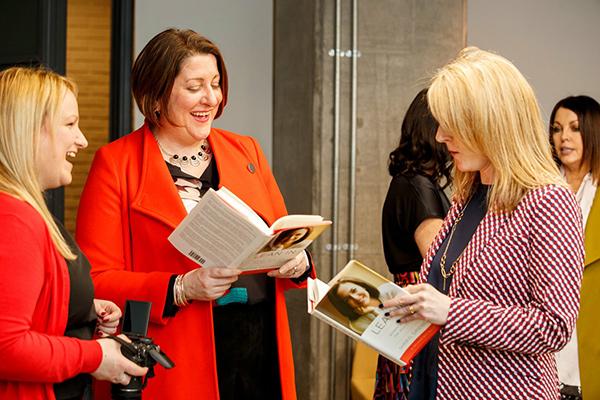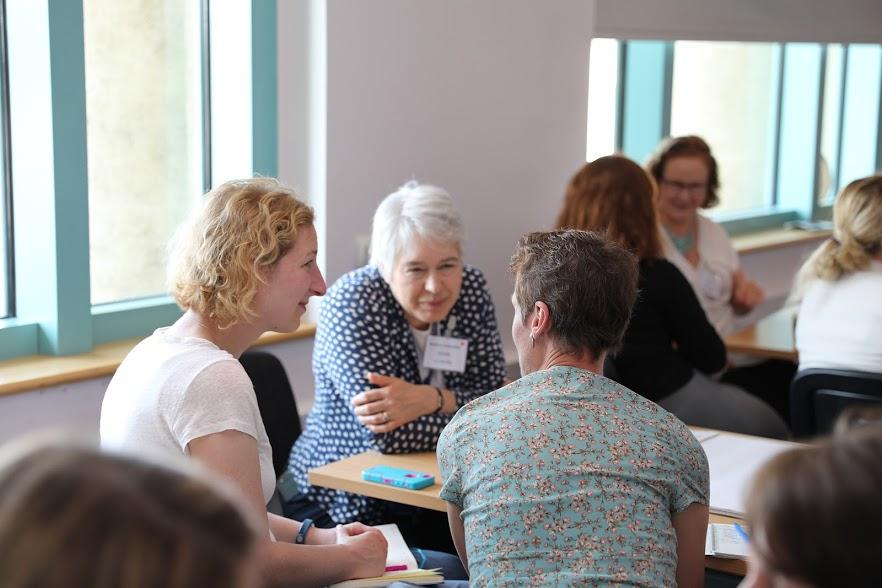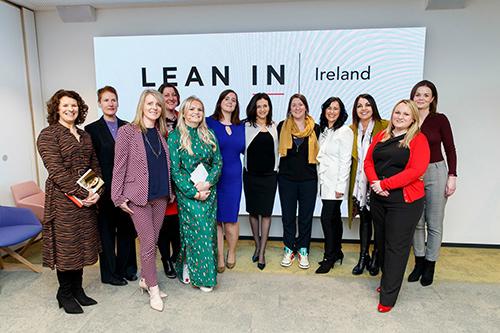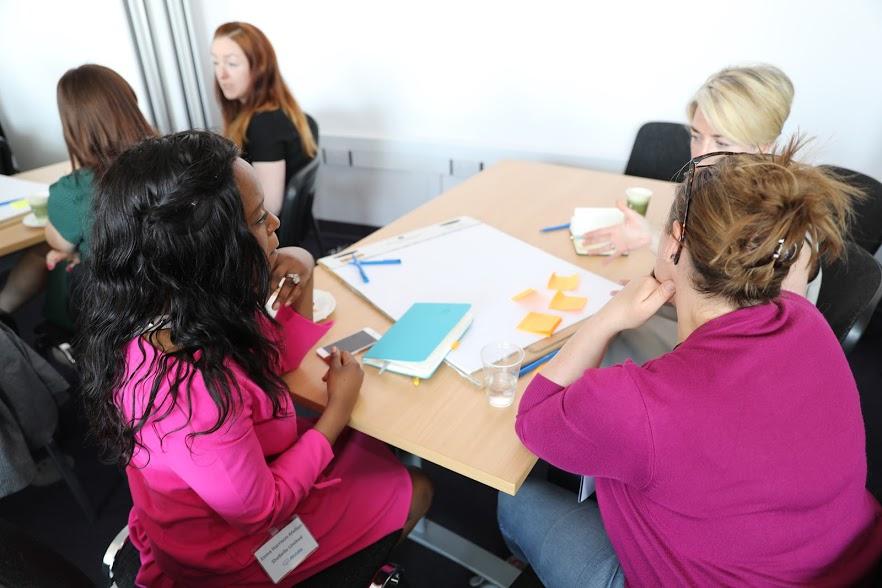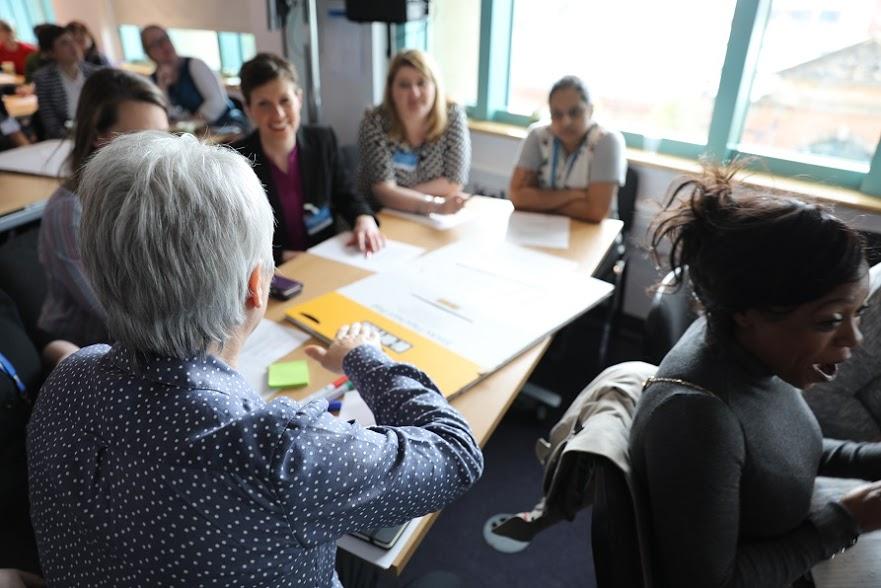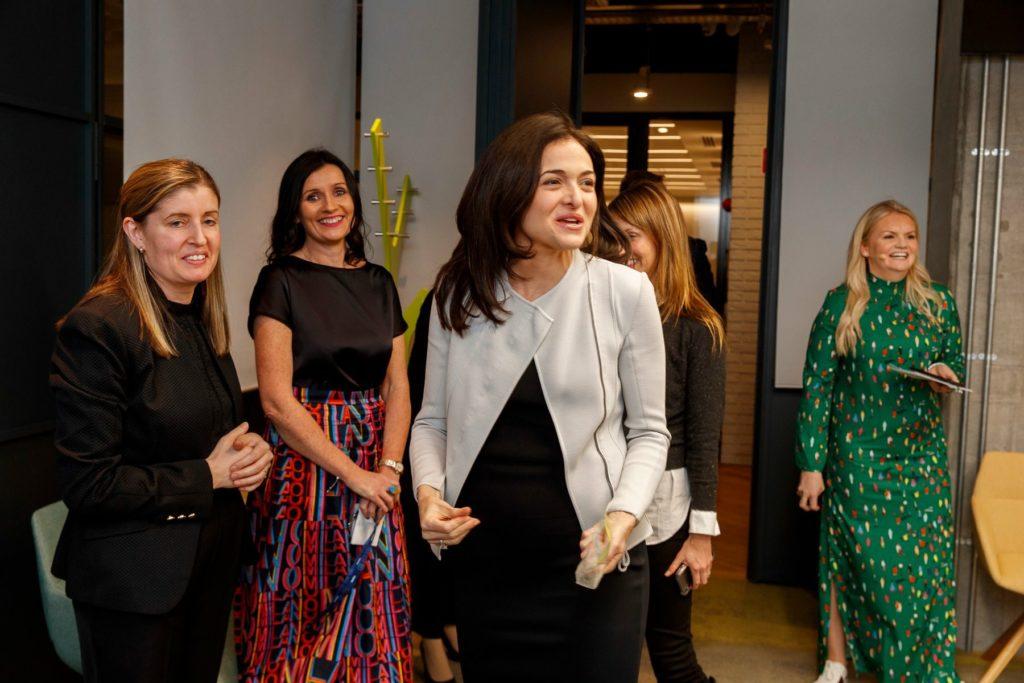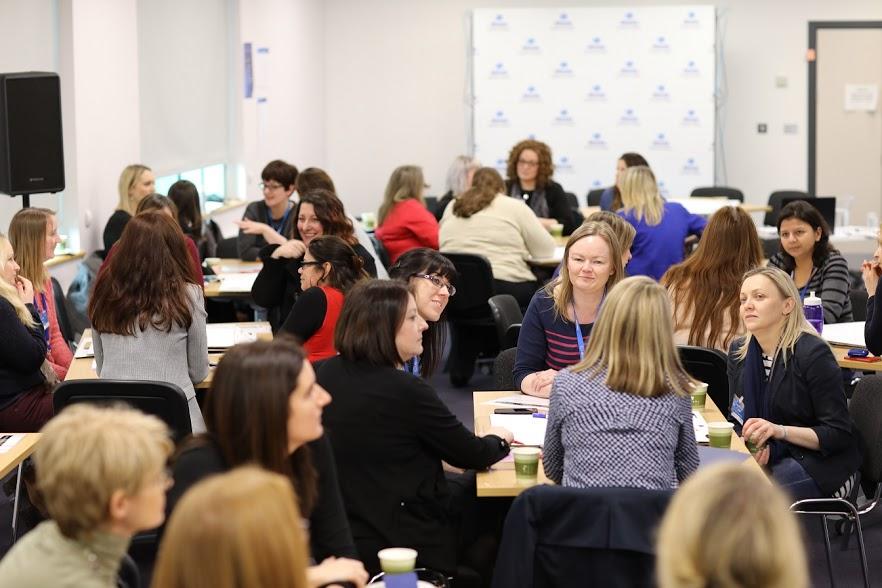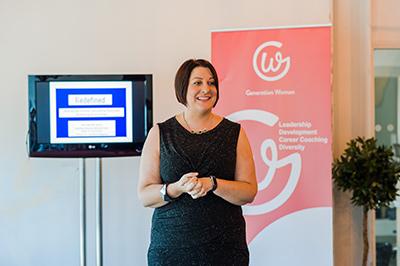 YOU MAY ALSO BE INTERESTED IN